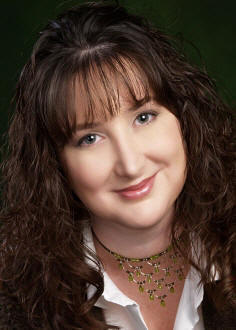 Quickie Version: Stacey Kayne has always been a daydreamer. If the comments in her elementary school report cards are any indication, it's a craft she mastered early on. Having a passion for history and flair for storytelling, she strives to weave fact and fiction into a wild ride that can capture the heart. Stacey lives on a ranch near the Sierra Nevada Mountains with her high school sweetheart turned husband of eighteen years and their two sons.

Uhm, yeah. That pretty much sums me up. It's skill I've been developing for as long as I can remember. It wasn't until five years ago, when I headed back to college and bought my first computer that I began to convert my daydreams into words. The result – my first historical western romance novel.
Why a historical western? I blame that on my American History night class—and Stacey Vision, an internal mechanism that can turn a documentary on Sitting Bull into the panoramic view of a woman with haunting blue eyes riding bareback through windswept foothills. Within seconds I knew this blonde, buck-skin-clad beauty had been orphaned at age twelve, raised by a Cherokee and was in need of some serious TLC from a strong handsome cowboy. Two weeks into my semester of American History, Mountain Spirits was born.
But...like most beginning writers, I had a hard time gaining a handle on how to build the beginning, middle, and end of a novel, and by the end of my first history course, I had an 800-page monster (still no ending!) and not a clue what to do with it. As my incredible luck would have it, I heard about a local romance author having a book signing not far from where I live.
I thank all my lucky stars for the day I met Debra Salonen, a wonderful woman and talented author who not only pointed me in the direction of Romance Writers of America but was gracious enough to read my first few chapters and introduce me to the wonderful world of BACKSTORY—all the story development stuff an author needs to know, but doesn't necessarily belong in the book. (Okay, so the hero isn't supposed to be ten years old for the first hundred pages of a romance novel--who knew? <Thanks Deb!>)
With this new knowledge of what NOT to put in a romance novel, I hit the contest circuit with my next project, Mountain Shadows a.k.a. BRIDE OF SHADOW CANYON, and Bam! I finalled in my first writing contest and signed with an agent, which made it official--In less than a year I'd become a serious writer. A few months later, Mountain Shadows finalled in RWA's Golden Heart contest--one of the highest honors an unpublished author can achieve in the romance genre. At this point I was hooked, driven, obsessed *g* Some dreams are meant to come true, and the chance to share my daydreams became one of them.
The past five years have been a tremendous learning experience. My work has won numerous awards and garnered four Golden Heart finals, including my debut novel, MUSTANG WILD, as well as my contemporary manuscripts. ARIZONA SKY blends the rugged western feel of my historical novels into a lively modern setting. My non-cowboy adventure, PLAYING FOR KEEPS, was also a Golden Heart finalist this past year.
Thanks for stopping by--be sure to check back for news about my books, signings, excerpts and upcoming releases!
Happy Reading