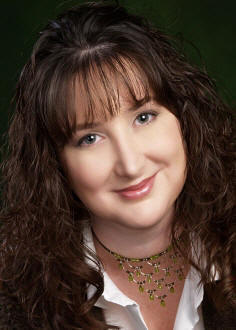 Stacey Kayne has always been a daydreamer. If the comments in her elementary school report cards are any indication, it's a craft she mastered early on. Having a passion www.iwcshow.com Swiss Replica Watches for history and flair for storytelling, she strives to weave fact and fiction into a wild ride that can capture the heart.
Find me on Facebook:
Stacey Kayne:
https://www.facebook.com/stacey.kayne
Stacey Kayne Books Page:
https://www.facebook.com/StaceyKayneBooks/

They have arrived!!!!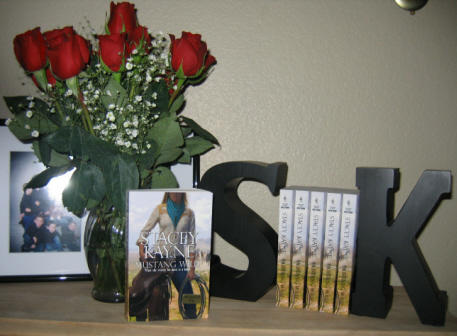 My advance author copies of Mustang Wild!
Check out those cool bookends--a gift from my father-in-law.

Meet Mustang!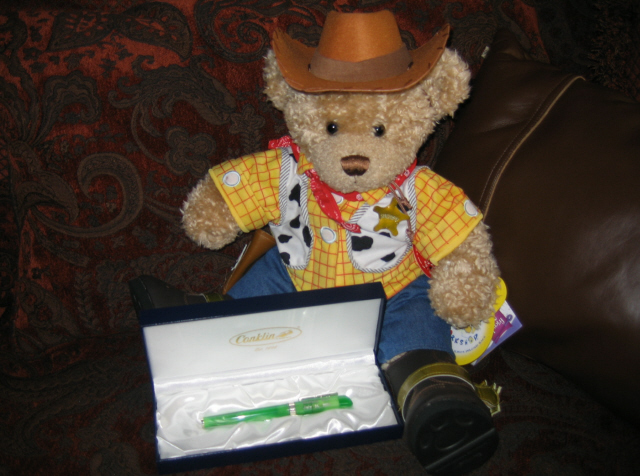 To celebrate the SALE of my first historical western romance novel, my Playground Pals
presented me with this cute cuddly, named after my first book MUSTANG WILD,
and this gorgeous fountain pen, engraved with my title and sale date.

A Miricle in itself...

My clean desk!

It's official!

Stacey signs her publishing contract.

July '06 - Romance Writers of America National Conference, Atlanta GA
RWA's Golden Heart contest honors the best unpublished manuscripts of the Romance genre. Aspiring authors entered their manuscripts to fill one of 1,000 slots in the 12-category contest. The first round of judging narrowed the field down to 77 finalists ~ it was an honor to be a double finalist!

Golden Heart Night!

Stacey, Terri Garey & Kimmi Duffy

My Pals

Critique Partner Sheila Raye & Terri Garey

At the Harlequin Party with my partner in crime Tawny Weber



Pals and fellow Harlequin Authors

Kath Long, Stacey, Lisa Cash & Tawny Weber

July '05 - Romance Writers of America National Conference, Reno NV
Stacey & pal Terri Garey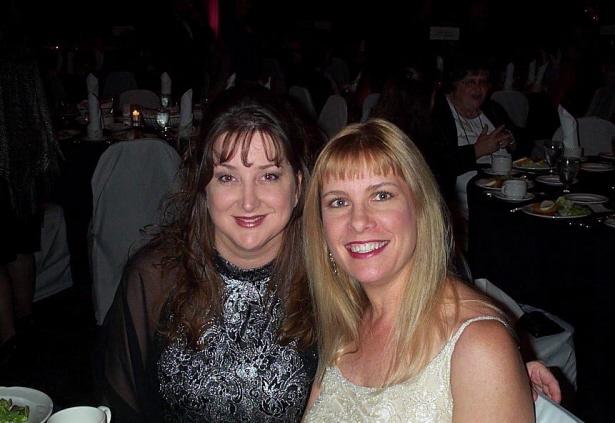 Stacey & Hubby on Golden Heart Night